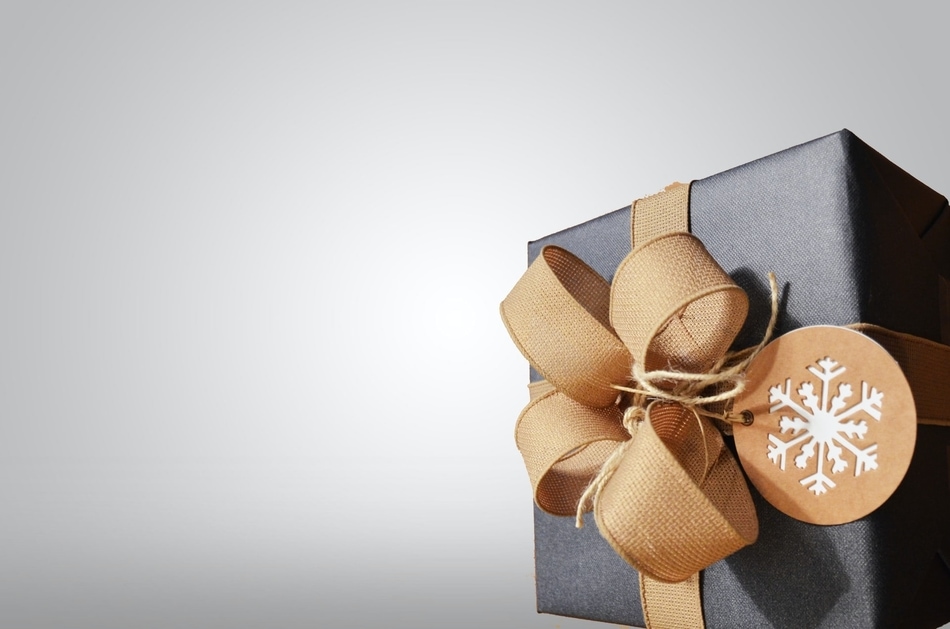 08 Dec

Treat Yourself: 2020 Holiday Gift Guide for a Brand New Smile

We all have that one person who's difficult to shop for during the holidays. Why not give them the gift of a new smile with one of our favorite gift suggestions? Whether they're a young adult making it on their own or a passionate weekend athlete, you're sure to find something for everyone on our list.

For 2020, our favorite dental gifts are:
A new smile
A trip to the dentist
A smarter toothbrush
Water flossers
Sports mouthguards
The holidays are a perfect time to be thinking about the dental health of your loved ones as well as yourself. By giving the gift of a brighter smile, you're also giving the gift of confidence.
A New Smile
For many who refuse to smile in the family photos, it all comes down to a lack of confidence in the way their teeth look. Whether your smile is crooked or not as bright and glistening as you would like it to be, giving the gift of a new smile to yourself or a loved one can be one of the greatest gifts imaginable!
At Arlington Family Dental we offer several whitening, cosmetic, and restorative procedures that can help you start off the new year with a renewed confidence. No matter what you find lacking in your smile, we have a solution to transform it. Gone are the days of a closed mouth smile for photos. When you give the gift of a new smile, it translates to a wider, brighter, more confident outlook on life. Contact our office today to learn more about our cosmetic and restorative services.
A Trip to the Dentist
For many young adults, quality dental care can be difficult to come by. Whether they're a student away at school or creating a new life for themselves on their own, young adults can struggle to find the funds or time to get the quality oral care that they both need and deserve.
This Christmas, treat the young person in your life to a trip to the dentist. This will help them maintain good oral habits while they're out on their own, not to mention the peace of mind you'll have knowing that they're getting the care that they need. A regular checkup or cleaning during the holiday season can do wonders for their long-term health, wallet, and peace of mind.
The Oral Health Challenges of Young Adults
Young adults would especially benefit from a trip to the dentist this Christmas thanks to the many challenges they face in their lives. While everyone faces challenges, it can be especially difficult for young adults since they're still learning to balance all their newfound responsibilities.
Particular challenges facing young adults' oral health are:
Stress
Tobacco use
Alcohol consumption
Stress can manifest itself in a variety of ways. This includes cold sores, teeth grinding, mouth ulcers, and clenched teeth. Poorly managed stress can also lead to poor nutrition and hygiene which can have a drastic effect on their oral health over time.
Many of the negative effects of tobacco use are well known, such as bad breath and stained teeth. However, many people may be unaware that tobacco use can also lead to tooth loss, bone shrinkage, and unhealthy gums. This is why regular dental visits combined with regular cleanings and checkups are essential to their oral health.
Alcohol is full of sugars and acids that can damage teeth. It also causes dehydration which leads to dry mouth. Encourage the young adult in your life to keep up good oral health habits to keep their teeth clean and avoid problems such as tooth decay.
Oral Health in Arlington, GA
Challenges to oral health are something that everyone faces, regardless of their stage of life. The best way to protect your oral health and the oral health of those you love is by practicing good dental hygiene every day.
At Arlington Family Dental, we encourage all our patients from Calhoun County, Early County, and the surrounding area to:
Brush twice a day for two minutes
Floss at least once a day, preferably after meals
Visit your dentist every six months for cleanings and checkups
When your life is in transition, maintaining good dental hygiene can be a challenge. Make sure that you're instilling these basics in your child's life and rest easy knowing that they'll carry them into adulthood.
A Smarter Toothbrush
A better toothbrush can make all the difference for the health of your teeth and gums. If you're looking for a way to treat yourself this Christmas, why not invest in a better and smarter toothbrush?
We love the Genius X rechargeable toothbrush from Oral-B. Its artificial intelligence has received training from thousands of people in order to recognize your brushing style. It acts as your own personal tooth brushing coach to give you the best clean with every brush!
Water Flossers
Do you have someone in your life who can't seem to floss on a regular basis? If so, then a water flosser may be the perfect solution. Many people find it difficult to floss on a regular basis, and this can eventually lead to gum disease if not addressed as soon as possible, such as gum disease.
Water flossers are more expensive than regular floss, which is what makes them such perfect gifts. However, the price is well worth it. Multiple studies have shown that water flossers reduce more plaque than regular floss, as well as reduce instances of bleeding gums and gingivitis. If you're unsure which water flosser is the best one to buy, talk to one of our hygienists or Dr. Dallas the next stop you're in the office for an appointment, or by calling 229-725-4545.
Sports Mouthguards
Athletes can be at the highest risk of damaging their teeth. Whether they're an aspiring pro or a weekend warrior, you want to make sure that they're doing everything they can to protect their oral health.
A sports mouthguard can be the perfect gift for the athlete in your life, but no ordinary mouthguard will do. You could buy the type that you boil to get the best fit, but these don't offer nearly as much protection as custom mouthguards.
Think of sports mouthguards as helmets for your teeth. They help protect wearers' gums from cuts, bruises, and fractus. They act as a cushion not only from outside impact, but from the internal impact of teeth crashing into each other, as well. Sports mouthguards are a simple gift that will provide tons of protection for your loved one's mouth.
Give the unique gift of a new smile this holiday season with one of these gift ideas. Schedule your appointment today and let us give you comfortable dental care all year long!

Arlington Family Dental is open 8 a.m. – 5 p.m., Monday through Thursday to help with all your dental needs. Call us today at (229) 725-4545, or you can schedule an appointment online.